Parc Tecnològic del Vallès Company Profiles
The ASCAMM Technology Centre was founded in 1987 by the Catalan Association of Dies and Mould Makers and turned into a nonprofit foundation in 1996. It has become one of the leading technology centres in Spain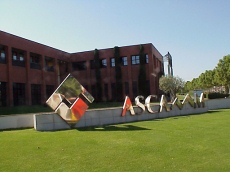 for technological innovation and knowledge transfer in the fields of industrial design and production, especially for plastic, metal and light alloy products and tooling.
The ASCAMM Technology Centre has a surface of 6,000 square metres with state of the art technical installations. It has a highly qualified staff, namely engineers and other science and technology graduates and doctors. The ASCAMM domain has created three technology-based spin off companies: Plastiasite (plastic technologies related with ICT applications) as well as Neos Surgery (implantable surgical products) and Hexascreen (within the biomedical applications field).
The AIA Group (Aplicaciones en Informática Avanzada, S.A.) is an information technology and software engineering company. It has solved extremely complex problems within the industry and the business world by developing state-of-the-art software. Its software is based on techniques for classification, prediction, optimisation, simulation and artificial intelligence, which are currently experiencing rapid and constant change. The mission of AIA Group is to transform information into knowledge.
Their products include:
SDN Check: Intelligent System for identification of names of people belonging to the special designation lists (laundering, terrorism and others)
Siopeia AML: Money laundering prevention and detection within finance companies
Laboratory that researches and develops new ingredients for the cosmetics industry
Lacer is a Spanish company with an international scope that specializes in human healthcare. Its head offices are in Barcelona and its industrial facilities are located on the Parc Tecnològic del Vallès industrial estate.
Its field of action covers the pharmaceutical industry and includes the healthcare and personal-care sectors.

LACER's cardiovascular products are the market leaders in Spain.
LACER's mission is to research and develop innovative and technologically advanced products and services and make them available to:
healthcare specialists
end consumers - e.g. Lacer dental paste.
Dentaid's Microbiology Laboratory is one of the few laboratories in Europe that is specialized in microbiological investigation of dental bacterial plaque. Successful brand names such as VITIS, PERIO·AID, HALITA, DESENSIN, INTERPROX, etc. have come into the market as a result of its work.
The STE Group has its headquarters in the Technology Park and provides services, products and equipment to meet the specialised packaging needs of the areas of pharmaceuticals, cosmetics and food.

It is the absolute leader in the high-tech packaging field in Spain, and now has a presence in 36 countries on five continents.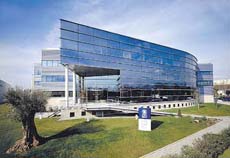 STE Companies Group includes:


STE-Packaging Engineering dedicated to the marketing of automatic processing machinery, packaging and packaging sectors pharmaceuticals, cosmetics and food.

STE-Packaging Development, which specializes in the design and manufacture of plastic packaging in white area for pharmaceuticals and cosmetics.

Inmak, an engineering firm dedicated to the design and implementation of production facilities for the pharmaceutical industry.

RC Electronics, whose business is focused on the development and manufacture of artificial vision equipment for quality control in production lines.

Flexi-ETS, which manufactures machinery for vertical and horizontal flexible packaging for food, cosmetics and pharmaceuticals.

STE-Compliance Services, a consultancy that offers advisory services, validation / qualification and training for businesses in the areas of pharmaceuticals, biotechnology, cosmetics, veterinary, fine chemicals and food.