Priorat: Leader Community Initiative
The Leader Community Initiative uses high quality foods and wine as an operational tool to develop other agritourism products and thus contribute to the social and economic development of the Priorat region. Tourism is no longer just an end in itself but becomes the basic tool for marketing and the promotion of food products.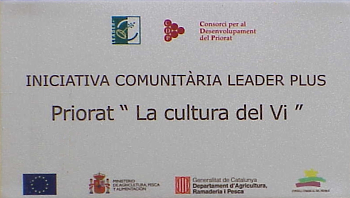 Leader Community Initiative
The aims of Leader development aid are to use 'wine culture' as a model of integrated and sustainable development for the region, and to enhance and improve the quality of food products. Aid is provided to:
help the development of basic tourism infrastructure (restaurants, lodgings, luxury hotels) to ensure that the wine and olive oil producers publicise their products;
assist the establishment of ecomuseums, wine shops and interpretation centres to improve tourist knowledge of the region;
link the tourism promotion of the region with the existence of food products.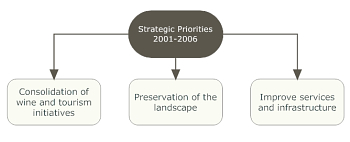 Priorat Strategic Priorities 2001-2006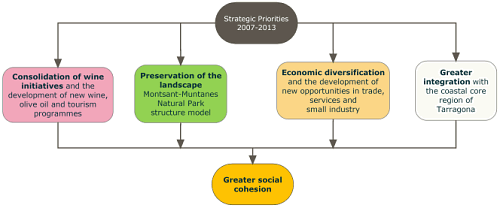 Priorat Strategic Priorities 2007-2013
The main areas eligible for aid are:
the processing and marketing of quality food products;
the management of waste from agribusiness and tourism with the use of renewable energies and sustainable techniques;
tourist infrastructure to help promote wine culture and the natural and cultural heritage that defines this rural area. This should ensure minimum levels of quality accommodation and catering;
companies in complementary services, particularly handicrafts and services for agritourism;
products of the global wine culture, with facilities for visitor reception, farm shops and creation of tourist products related to agricultural products;
product presentation;
computing and telecommunications.
| | |
| --- | --- |
| | A new restaurant serving high quality foods supported by the best quality wines of Priorat. This is the Irreducibles formula, a restaurant set up in Gratallops by two promoters linked to some of the most prestigious cellars of the county. Linking restaurant owners to wineries has provided both an exceptional wine list and new customers from the world of enology. |
These seven areas include the costs of creating a corporate image, promotional and branded products, the restoration of oil mills and warehouses to accommodate visitors, farm shops, the R & D of new technologies, new products or improvement of existing ones and investments in the introduction of quality control systems.
The Priorat Local Action Group consists of 21 local councils and 28 private entities, including the wine Regulatory Board, 8 cooperatives, warehouses, 3 tourism boards, an agricultural union (Unio of Pagesos) and hoteliers and tourism entrepreneurs.
The potential beneficiaries are companies and individual entrepreneurs who employ less than 50 workers and have an annual turnover of less that 7 million euros. Total aid amounts to 3.6 million euros over 5 years, with 50% funded by EU, with the remaining 50% contributed by the Ministry of Agriculture, Fisheries and Food of the Generalitat de Catalunya and Local Government.
Priorat Science Park of Wine Technology