RCD Espanyol Stadium Tour
Barcelona has a second, less well-known major league football club, RCD Espanyol.
RCD Espanyol play their home matches in the world-class 82 million euro Cornellà-El Prat stadium. The club moved there in August 2009 having previously played in Barcelona's Olympic stadium. The stadium is award-winning, environmentally-friendly and is included in the UEFA Quality Stadiums Guide.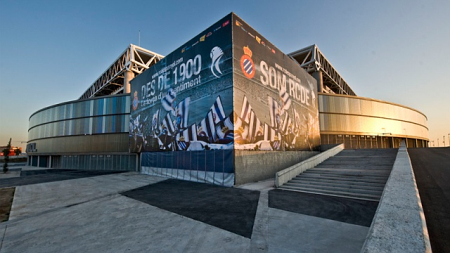 RCD Espanyol Stadium
The stadium tour includes a short film of the history of the club in 3D in the press conference room, visits to the dugout, the edge of the pitch, the home team changing room and another short 3D film of footage of games and the fans. The tour ends with a walk around the VIP areas, a question and answer with the tour guide and a view from the upper tier.