Our Coach Provider in Barcelona
Our coach transport provider in Barcelona is Autocars del Penedès. They are a long established family business, which has operated since 1929. The history of the business can be found on their website: www.autocarsdelpenedes.com.
The company is totally reliable with modern, clean and well maintained coaches. Drivers are always punctual and highly professional. The company provide our group transport throughout the year and assist in the travel arrangements of many schools. They therefore fully understand their needs and safety requirements.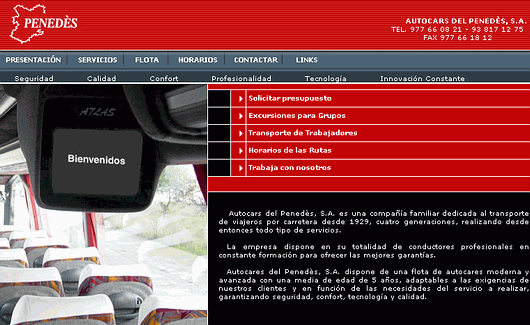 Name: Autocares Del Penedes Sa
Address: Calle Estrella, 26, el Vendrell, 43700 , Tarragona
Telephone: +34 977660821