Hotel Canada Palace, Calafell
Avinguda del Mossèn Jaume Soler, 4443882 Calafell (Tarragona)
Tel. (+34) 977 691 500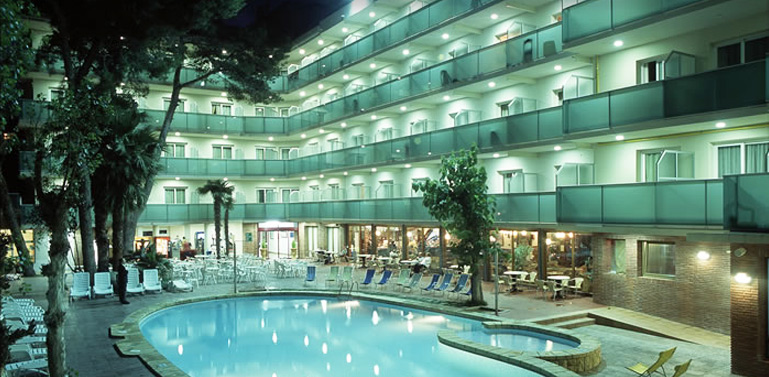 Hotel Canada Palace
The Hotel Canada Palace is a 4 star hotel located 120 metres from the Costa Daurada beach. Calafell is approximately midpoint between Barcelona (50 km) and Tarragona (40 km). Tarragona is an old Roman city that contains many well preserved monuments from the Roman era. The journey time to Barcelona is approximately 40 minutes.
The hotel has 160 rooms, all of which are fully equipped and air-conditioned.
The teaching room facilities are limited and the Hotel's cinema room may be used as a classroom for group briefings and evening field study follow-up work.
The hotel facilities include a buffet restaurant, which serves home-made food, WiFi, outdoor swimming pools (adults and children), games room, kids zone, and a reading room.
Additional facilities that are available for a fee include a heated swimming pool, sauna, padel tennis court, safety deposit box and fridge
Water is provided free with meals, but wine, coffee or other drinks are not included.
An additional supplement is payable for stays of less than 4 nights.